Stoupa, Mani's gem and one of the most picturesque resorts on the west side of county.
The nature that embraces the whole region in combination with the strong character of the stone dressing elegant buildings create a magical image, ready to take you to and legends traditions overflowing from every corner of history.
Beautiful beaches, narrow alleys, scattered chapels awe-inspiring and hospitable people are just a few of its attributes.
Just one hour from the Messinian capital, where the route will fascinate you, Stoupa left in the visitor's curiosity and invites you to explore the indescribable beauty of nature.
Amazing Landscapes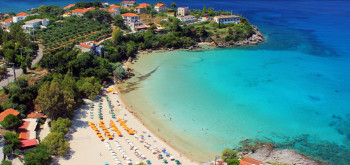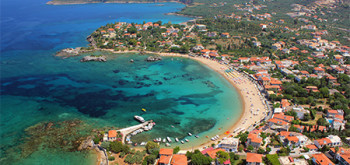 Beautiful landscapes Nearby Locations
It can't be more closeAccess
How to go to Stoupa? We have two options.
One is to start from Kalamata and take the road that goes south to Verga, Plain, Kardamili, Stoupa, Itilo and Limeni Areopolis. This road has many turns. From Kalamata to Kardamyli distance is 35 km. From Kardamili to Stoupa another 8 km. Overall Kalamata – Stoupa will need 50, perhaps one hour, depending on traffic.
The second option is to start from Sparta, Gythio descend, and from there in 25 km. To go to Areopolis. Then move successively Limeni, Itilo Lagada Nomitsi, Riglia and just 36 km. From Areopolis get in Stoupa. The same happens and from here, the road is quite narrow and winding.
For those coming from Athens, a quicker solution is to take the A7 motorway until Kalamata and from there continue to Kardamyli and Stoupa.